Fire Alarm Adaptation
Case Study: A&R Electronic Developments Ltd provide Electronic Subcontract Manufacturing of Fire Alarm Module for Deaf & Hard of Hearing
Product: Pager System to Alert Deaf & Hard of Hearing
Market Sector: Buildings Systems Management, Commercial Fire Alarm Systems
Client Brief:
The client required a pager system that would alert the deaf and hard of hearing in the event of fire in public buildings and educational institutions. Through a series of inputs from existing fire alarm systems in order to determine the fire alarm zone, A&R's Design and Development Team produced an RF module to transmit a visual message to a pager system – POCSAG.
A&R Services Provided:
Product Design including VHF Transmitters
Electronic Component Procurement & Inspection
Internal MRP / Route Card Document Generation
Printed Circuit Board Assembly – Flow & Hand Soldering
Mechanical Product Assembly & Quality Control
Final Testing, Packaging & Logistics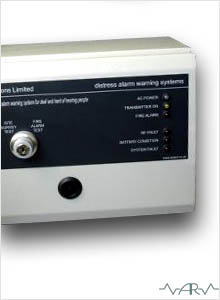 While we provide this client case study as a general indication of our technical and manufacturing capacity and experience, we are restricted by the detail that we can offer, as both the client and the product maybe confidential or subject of security restrictions. If you require more details please contact our development team on 01543 579302.