Shipping Satellite Telemetry
Case Study: A&R Electronic Developments Ltd provide Subcontract Electronic Manufacturing for Telemetry
Product: Shipping Satellite Telemetry
Market Sector: Industrial, Technical, Scientific
Client Brief:
This client had designed a product within their existing R&D facility, A&R Electronic Developments were asked for specialist technical help which included the addition of an Internal Route Card and MRP generation. A web based facility was created for authorised users to collect the data gathered. A&R provided a full manufacturing and logistics service.
A&R Services Provided:
Product Evaluation
Electronic Component Procurement
Printed Circuit Board Assembly
Mechanical Product Assembly
Quality Control & Testing
Packaging & Logistics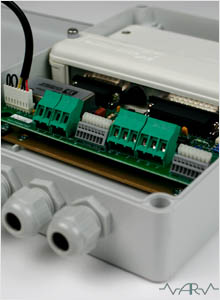 All production was in compliance with Bureau Veritas Marine Division quality systems verified by direct audit procedures.